Shi Er Sheng Xiao Gui Si Tian Yun Bing Cha
Brand & Factory : Bao He Xiang Tea Factory | Type : Sheng/Raw | Vintage Year : 2013
This tea cake is part of the Chinese Twelve Zodiac Collection Series. The name translates to "Twelve Zodiac 2013 Heaven's Luck Tea Cake" and it is the first cake of the series. It is also known as "Snake Tea Cake" in short as 2013 is the year of the snake. The tea cake is made using a special recipe created by Bao He Xiang's tea master and founder, Mr. Li Wen Hua. The tea has strong fragrance and the taste is a harmonious combination of floral, fruity and honey-like sweetness.
Actual Product Image (click to enlarge

)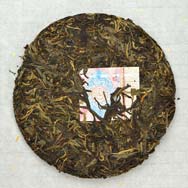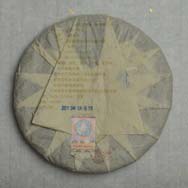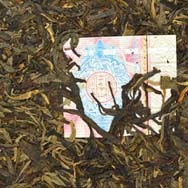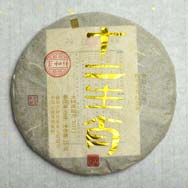 Reviews & Ratings
No review for this Shi Er Sheng Xiao Gui Si Tian Yun Bing Cha yet...

If you have purchased this tea before and wish to review it, please login to your account and click on the Review & Rate item link.