Gua Feng Zai Gu Shu Bing Cha
Brand & Factory : Xiao Cha Qu Xi Lie, Sui Yue Zhi Wei Tea Co. Ltd. | Type : Sheng/Raw | Vintage Year : 2011

(rating: 5 out of 5)
Gua Feng Zai Gu Shu Tea Cake is one of the six "Xiao Cha Qu Xi Lie (Small Tea Village)" series tea cakes. Each tea cake in this series represents a famous village in Yi Wu area where the tea leaves were harvested. Tea trees in Gua Feng Zhai village are wild grown in its old growth forest. Only around 100kg of leaves are picked a year and this tea is a must try for those who are interested in 100% pure Yi Wu Pu'er teas.
Actual Product Image (click to enlarge

)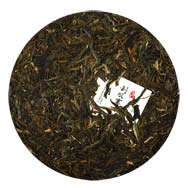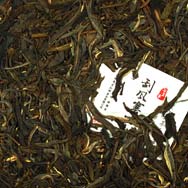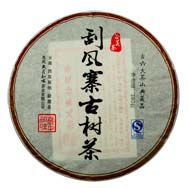 Reviews & Ratings
I was shocked by its price at first and disappointed because it is a fall harvested tea. But this tea gives me true wild flavor of Guagengzhai. This is certainly the best Yiwu tea I have tasted. It deserves its price. I wook forward to seeing a spring harvested tea this year.


Jun Rim (1/4/2012)


If you have purchased this tea before and wish to review it, please login to your account and click on the Review & Rate item link.